Office Cleaning South Yarra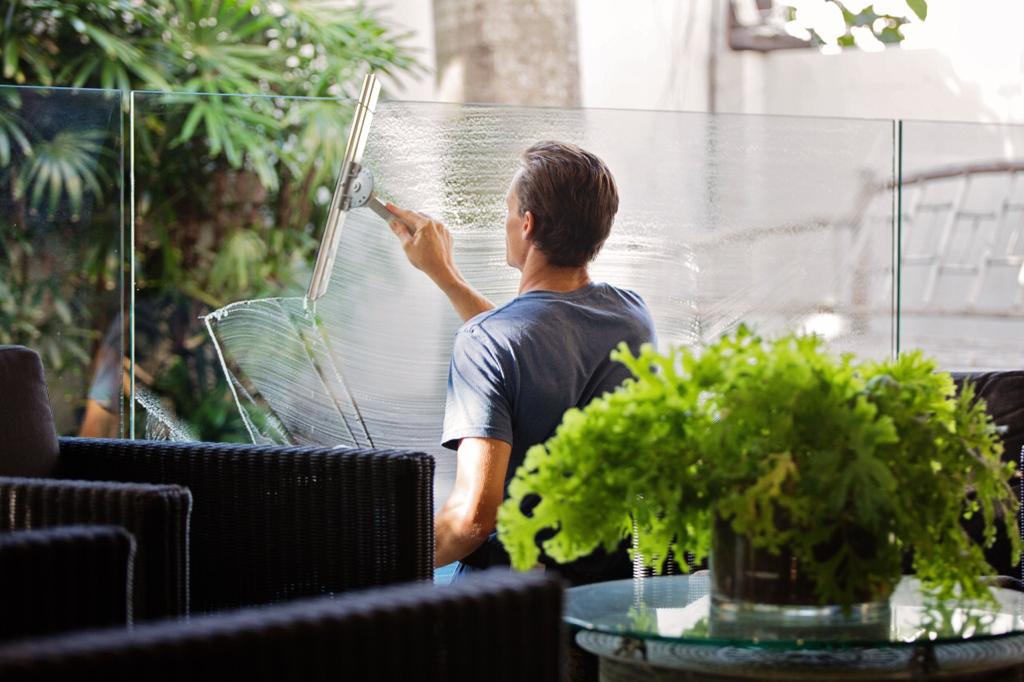 Make Your Office a Hygienic Place to Work with Regal Cleaning Services
About South Yarra: 
South Yarra is one of the oldest cities of Melbourne. It is in inner-city suburbs. South Yarra is famous for shopping centers, commercial places, corporates offices, restaurants, hotels, and its fashion world. Though it is the suburbs, it has a great influence on the citizens of Melbourne. South Yarra is also famous for its Jam Factory entertainment complex, Como Centers and Chapel Street. Due to its commercial complex, many corporate houses need cleaning services. In this regard, Regal Cleaning is the pioneer name for office cleaning in South Yarra. 
We are a well-known organization that offers commercial cleaning in South Yarra. But we are not restricted only in South Yarra. We also offer our super quality cleaning services in many other cities like Melbourne, Hobart, Adelaide, Richmond, CBD, Burwood, etc. We are now in this industry for the last decade. At Regal Cleaning, we offer customized, specialized, eco-friendly deep cleaning service customers. We mainly operate from Melbourne city the mecca of cricket. But we have many renowned clients in South Yarra also. Beside of office cleaning in South Yarra, we also offer the best kitchen cleaning, window cleaning, commercial office cleaning, common area cleaning, medical center cleaning, and gym cleaning in all over Australia. 
Why is clean an office is important? 
A cleaned office is to represent the culture and stature of an office. It shows the value of its employees, safety, and the impression of the company.
Prevent illness: 
One of the most important reasons is that it prevents illness at your office compound. We all know how we are facing the situation of Noval Coronavirus. We are all aware that COVID-19 hits our world with the deadliest effects. We are facing lots of challenges due to the pandemic situation. Due to this reason, we Regal Cleaning are providing some add-on service, especially for the commercial area. This service will offer sanitization facilities for your office. Our experts will visit your office and sanitize your whole office to protect you from the Noval Coronavirus. 
Improve your safety: 
Cleaning at regular intervals will improve your safety and save you from many dangerous elements like viruses, germs, etc. Due to the Covid-19 attack, it is the most urgent service nowadays. We also offer clean your washroom and sanitize your other office area like reception, conference room, etc. This will save you from the virus. 
Save your office from dusting: 
Regal Cleaning also cleans your dust of the office and the equipment. It will be killing germs and your equipment will last longer. 
Why you need Regal Cleaning: 
Our clients are our strength. They know about our service. We never compromise with our reputation. We always maintain scientific methods and processes. That's why we have become the best commercial cleaning company in South Yarra. 
We provide positive impact: 
You know very well you need to clean your commercial area. Through this cleaning program, you can spread this message that you are sincere to prevent COVID 19. This will also impact on employee's work culture. It does not only attract them but also they will get a clear message that management is concerned about their employee's health and safety in this pandemic situation. 
Reduce dangerous virus: 
With our office cleaning facilities, you can free your office from germs and viruses. Presently you understand we are going through a tough condition due to Noval Corona Virus. So, you must keep your place safe and clean.
We save you from germs: 
At Regal Cleaning, we survey your office premises. Based on the survey we provide cleaning facilities to your office. One of the biggest advantages of our cleaning facility is it will prevent germs and bacteria in your office or commercial area. You have many employees. They come from different areas of the city. So, when they are coming with dirt and germs with them. It is your priority to clean the office on regular basis. If any guests come to your office he or she also can see the cleanliness of your office and it will impress them also.  
We provide the best commercial cleaning in South Yarra: 
In an office, many areas need to clean a daily or weekly basis. In-office you use many things like furniture, computers, a basin, canteen, and washroom, etc. Each area needs to be cleaned properly. Regal cleaning will provide you scientific commercial cleaning in South Yarra. 
We remove dirt: 
You can maintain proper hygiene in the office. We provide deep cleaning services which help you to remove dirt from your commercial place.
We have trained resources: 
Our service will provide a professional look to your office premises. We know how to clean a commercial area professionally. We have a knowledgeable team who are best in their service. They all are trained resources. And they know how to do the cleaning correctly. We use modern equipment which cleans your commercial area in the best way. This is the reason our clients often call us South Yarra's best office cleaning company. 
We provide scientific methods: 
If you clean your office at regular intervals it will keep away dirt, dust, and odors from your office area. Our scientific cleaning work process will remove the dust, bad smell from your washroom in your commercial area.
We only believe in our work and services. Regal cleaning will give you the best office cleaning in South Yarra. As a customer, you will get quality, fast, and affordable commercial cleaning in South Yarra.