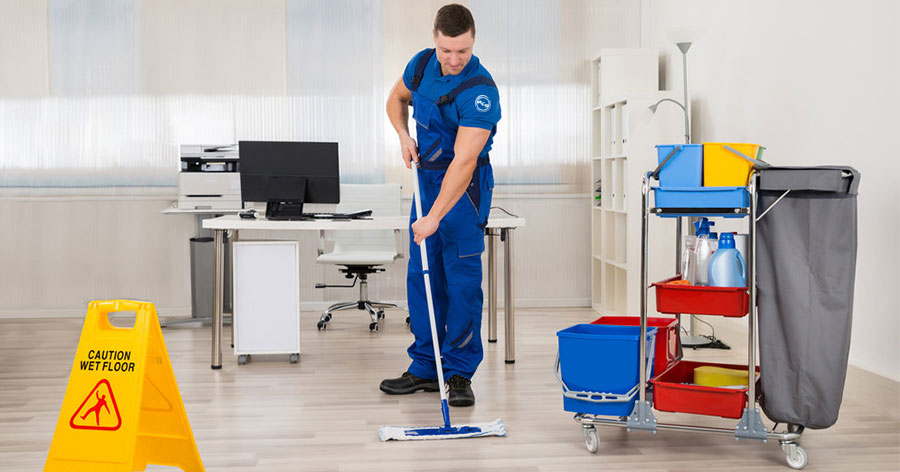 Office Cleaning in Brisbane
Keeping a busy office clean can be an uphill task, especially if there are a lot of people packed into a small space. At Regal Cleaning, we provide expert commercial cleaning in Brisbane and can help you maintain the office environment. Our team of qualified professionals have worked with a wide range of clients and know how to tailor the service according to the company's unique demands. If you want reliable, consistent, and trustworthy cleaning services, we can help. 
Flexible Brisbane Office Cleaning Services
A rigid cleaning service can't accommodate a client's particular requirements, which is why we keep our services flexible. Clients can schedule a clean whenever they need it and as often as they want. Here's a look at what sets us apart:
Frequency Flexibility – Clients can choose to hire office cleaning in Brisbane daily or once a week. We recommend daily cleaning for busy offices with a lot of employees. They are more likely to become messy quickly. Weekly cleaning is sufficient for smaller, less-crowded spaces. Our experts will examine your property carefully before recommend a service option.
At Any Time – Cleaning services can be quite disruptive, which is why most clients prefer to book them before or after business hours. Our team is always available for an assignment as they work in shifts. This allows us to provide efficient cleaning services in the morning, evening, and even late nights. Just choose a schedule comfortable for you and discuss it with our customer care team.
Green Cleaning Solutions – Many of our clients are concerned about the environment and want to hire green commercial cleaning in Brisbane. We use certified green products along with approved techniques to minimize the impact on the environment. Our team will also follow local government guidelines on waste disposal, which further reduces the impact on the environment.
Affordable Prices – Professional Brisbane office cleaning doesn't have to be expensive. We understand that our clients are always concerned about the budget and keep our prices affordable. You will get good quality services at a very reasonable price and we can also help find an option that fits your budget perfectly.
Our cleaners will provide a detailed quote for commercial cleaning in Brisbane after a thorough assessment and consultation. This quote will have no hidden costs or unnecessary exemptions. We always maintain honest and straightforward pricing so you can plan your budget accordingly. If you have any questions about the expenses involved, feel free to ask our experts.
Why Choose Us for Commercial Cleaning in Brisbane?
There are dozens of commercial cleaning establishments in Brisbane, which means choosing the right one isn't easy. Here's a look at some reasons why you may want to choose us:
Experienced Cleaners – As experienced cleaners, we know the best techniques and cleaning solutions. Regal Cleaning has been around for more than 10 years and we have worked with a wide range of clients. Our team brings all of that experience to the table on every project.
Trustworthy Professionals – We pick every member of our cleaning crew carefully. They go through a comprehensive interview and background check process before they are hired. This ensures we don't have any cleaners with bad habits or track record on our team. You can trust them in your property.
Licensed and Insured – Regal Cleaning is a fully licensed and insured company. We live up to established industry standards and give you high-quality Brisbane office cleaning every time. A comprehensive insurance policy covers the cost of any damage that may occur during the job. Our cleaners take every possible precaution to avoid it but we like to cover all of our bases.
Consistent Services – All clients want consistent services. They don't want to change cleaners and go through the process of finding a good one repeatedly. That's one of the reasons why we are always cautious and meticulous. Our team invests 100% of their effort into every assignment so you get good results consistently.
Contact us directly if you want to know more about Brisbane office cleaning. Regal Cleaning provides professional and efficient cleaning services for offices, commercial spaces, retail outlets, medical centres, industrial buildings, and more.