Office & Commercial Cleaning Melbourne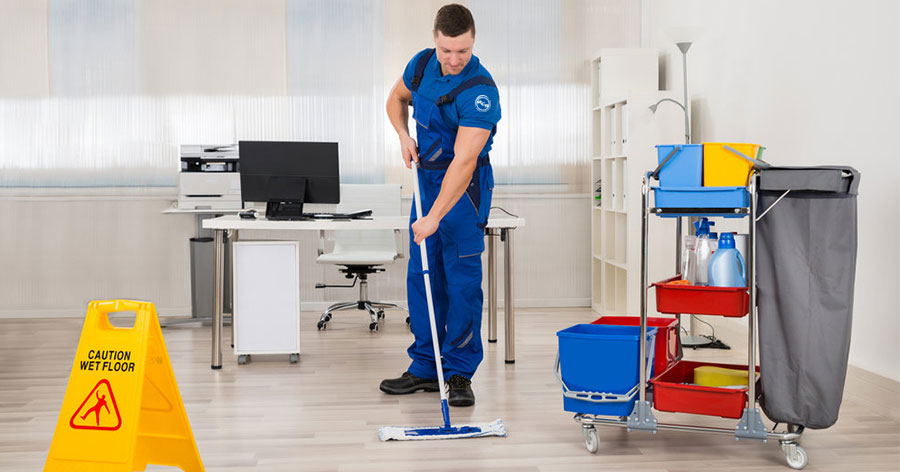 Professional Commercial Cleaning in Melbourne
Commercial properties should be clean, safe, and hygienic at all times. A disorganised or messy space doesn't just compromise your brand image, but can also have an impact on your customers and employees. At Regal Cleaning, we provide reliable and affordable commercial cleaning in Melbourne. No matter how big or small your workspace is, our team can keep it clean. With our help, your office will always be presentable and ready for visitors.
Why Hire A Professional Commercial Cleaning Company in Melbourne?
Some businesses maintain an in-house crew or try to clean their office without professional assistance. While that is a suitable solution for some, it doesn't work for businesses that receive high traffic and don't have enough space to accommodate a cleaning crew. Here's a look at some of the biggest benefits of hiring a dedicated commercial cleaning company in Melbourne:
Comprehensive Cleaning – We provide comprehensive cleaning, which means our crew will make sure all visible areas of your property are clean. A cleaner will conduct a thorough check after the job is done to ensure we haven't missed anything.
Best Cleaning Solutions and Techniques – As experienced cleaners, we know how to approach different surfaces and areas. Our team will use the best techniques and cleaning agents for surfaces like glass, natural stone, wood, polished concrete, tile, etc, to ensure there's no damage.
Saving Time and Money – You can save a lot of time and money on office cleaning in Melbourne by hiring professionals. We know how to get the job done quickly and efficiently without causing any disruption.
Convenient – It is easier and more convenient to hire a dedicated cleaning company instead of maintaining an in-house team. You can hire us at any time and for any length of time based on your company's requirements. No other option offers this much flexibility.
As you can see, hiring a professional for Melbourne cleaning is the best choice. We provide flexible and affordable services to all clients.
Customised Body Corporate Cleaning in Melbourne
Different businesses have different priorities. As an experienced office cleaning company in Melbourne, we understand how important it is to tailor the cleaning service according to the client's requirements. We learn about what you need during consultation and then provide a detailed quote. You can plan your budget based on this quote. Our services include:
Office cleaning
Industrial cleaning
Body corporate cleaning in Melbourne
Childcare and school cleaning
Common area cleaning
Our team provides green services as well. We will use eco-friendly cleaning agents and safe practices to reduce the impact on the environment. You can also benefit from flexible scheduling and book a service at your convenience. Clients have the option of choosing between daily or weekly cleaning based on their requirements.
The Best Commercial Cleaning Company in Melbourne
Hiring a good company can be tricky, especially in a city like Melbourne. We are a well-established name in the industry and provide good-quality services consistently. Here are some reasons why you should consider hiring us:
Experience – We have more than 10 years of experience in the field and have worked on a wide range of projects. This experience has taught us how to deliver the best services and live up to the customer's expectations.
Trustworthy and Qualified – All our employees go through a background check before they are hired. They also receive comprehensive training after recruitment to learn best practices and ethics.
Licensed and Insured – Regal Cleaning is a licensed and insured company. Our work is always up to industry standards and doesn't violate any local regulations. While we do our best to avoid accidents, we also don't take any chances. Comprehensive insurance coverage protects clients from the cost of accidental damage to their property.
Affordable – Our services are affordable without any compromise in quality. You get the best possible cleaning at attractive rates. Our pricing is transparent, which means clients will never find any unpleasant surprises in the final bill.
Contact us directly if you want to know more about our Melbourne cleaning services. Regal Cleaning provides a wide range of professional cleaning services. We can handle everything from corporate offices to medical clinics.