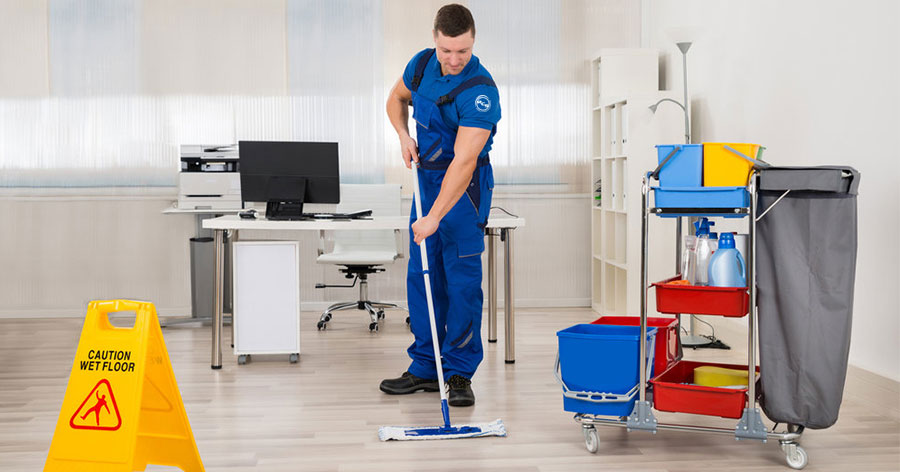 Why should businesses consider hiring a certified office cleaning service?
Who are we? 
Regal Cleaning is one of the leading commercial cleanings in Hobart companies in Australia. We provide the best cleaning service to our clients. Our service is excellent because we apply scientific methods while doing the survey. We take care of each detail of the office cleaning in Hobart according to that we make our detailed workflow. As a Hobart Office Cleaning organization, we understand better what kind of unique services you need to clean your office area. So, we offer the best service at your doorsteps. We also offer services for the duct in your offices. 
Why do you need us? 
We help you get a clean environment at your service station. We use the best cleaning methods which help you in the following ways.
Extend the life of computers: Cleaning will help you to improve the machine and condition of your apparatus.  
Maintain your commercial area: It will help you to maintain your fabric of the building easily. More importantly in this pandemic situation due to cleanliness people will come to your place because they will understand that your place is fine and healthy for them.
Better impression: Our cleaning process will give you a better impression on your clients. They will understand you always keep your place clean. In the time of neo normal era, the cleanliness of your place will attract more clients and they will feel better at your place.
Prevent virus: Cleaning your office area protects you from germs and dangerous viruses. In this pandemic situation, we understand that virus is a very dangerous element in our lives. So, you need to clean your place at regular intervals.
Provide you a safe place: It will improve your environment and provide a safe place.
Commercial cleaning Hobart: 
The first impression is the last impression. So if you clean your office premise you need to some must job. You can contact with us. Because we are a pioneer company that has years of experience in Hobart office cleaning services. As a responsible business organization, you cannot ignore the cleaning of the office. We, Regal cleaning are holding top rank in the field of office cleaning in Hobart services. We have an efficient and trained team that provides all the requirements to clean your offices and give you a fresh environment. Many people think cleaning a commercial area is not a tough job. But believe us is not easy at all. For the best cleaning purpose and finish the job is not an easy task. It needs sourcing, survey, planning, and execution. Here at Regal Cleaning, we take all measurements to clean your commercial area. Our main objective is to sense your pain area and provide an affordable solution. Besides this, you also need equipment maintenance at regular intervals. You need to clean your office on regular basis. Like a daily, weekly, and monthly basis. But you need help and proper co-ordination while we start the work. Our co-operation and method of cleaning will impress you.  
Office cleaning checklist: 
The office cleaning check list involves many important tasks. You may maintain this checklist on daily basis, weekly basis. As a pioneer of office cleaning in Hobart, we provide you dust-free well-maintained office in Hobart. You can see the difference after our cleaning service.  
We replace garbage bags.
Provide vacuum cleaning at your office. 
Sweep the floor surface.
We clean the dust of your pieces of equipment, furniture, and computers. 
Clean the hard floor with germs kills cleaner. 
Clean the glass window and doors. 
Clean surfaces. 
Refill toilet papers and liquid shop in the washroom.
Clean mirror and glasses. 
Also, clean the wet floor and reduce the dirt.  
Service offered by Regal Cleaning: 
We provide many kinds of cleaning facilities as commercial cleaning in Hobart.As a leading name in the industry we provide the following services:
Floor cleaning: Floor cleaning is an important part of Hobart Office Cleaning. We understand many things can make your floor dirty. We provide the vacuuming cleaning and also provide the sweeping on the floor. It helps you to clean dirt from your floor.
Ceiling cleaning: Ceiling and walls are also important for your office. Due to the massive use of equipment, these two become dirty and unclean. We provide our best solution to clean your ceiling and walls. It keeps your commercial area more fresh and healthy. As per our experience, you need to clean your wall and ceiling monthly basis. As an office cleaning company in Hobart, we provide two special services to our customers.
Hygiene deep cleaning- This deep cleaning is different from regular cleaning. Hygiene deep cleaning cleans the deep dirt of your office premises. It is carried out twice a year.
Bio-containment cleaning- By this cleaning, we throw out the dangerous virus from your commercial area. It also helps you to keep safe with your equipment and computers.
Through these cleaning processes cover the area like oven door glass, clean under the sink, clean the inside of window frames, cleaning the kitchen oven and types of equipment, etc.