Office Cleaning Springvale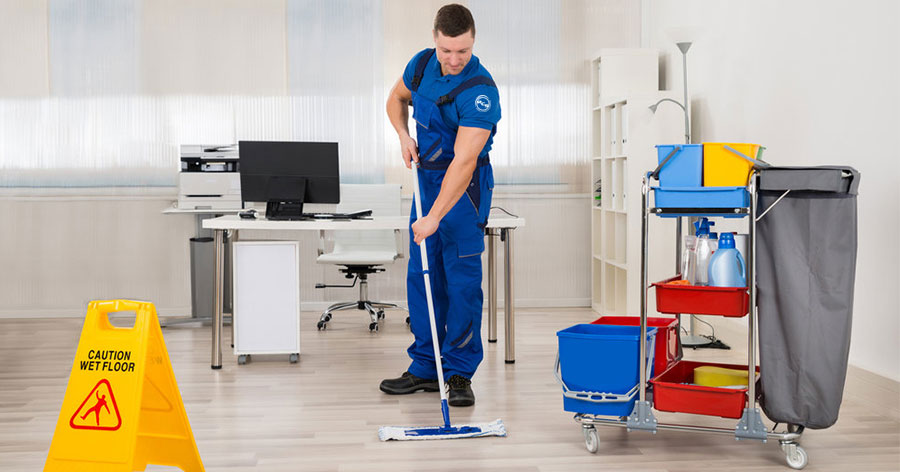 Office Cleaning in Springvale
Every professional understands the value of keeping their office environment clean. This doesn't just boost productivity, but also has a positive impact on important visitors like clients, business associates, and other connections. At Regal Cleaning, we can help you maintain your work environment. Our affordable and flexible Springvale office cleaning services are exactly what you need to keep your space clean.
Why Hire A Professional Office Cleaning Company in Springvale?
Many large offices develop an in-house team and small ones try to make do with a single cleaner or some DIY cleaning. While these aren't bad solutions, they have some distinct disadvantages. In-house cleaning crews are expensive and cumbersome to maintain. You need to hire the right people, provide supplies, give them a dedicated work-space, and support them according to local regulations. A single cleaner or DIY cleaning isn't as efficient as a team of professionals.
We have worked with several businesses in the local area and have experience with commercial cleaning in Springvale. Our services are more convenient than in-house teams and more efficient than DIY cleaning. Just speak with our dedicated customer care executive to get straightforward advice on the matter.
Customised Office Cleaning in Springvale
Clients have different priorities and preferences, which is why they need tailored services. As an experienced cleaning company, we know how to customise our services according to your requirements. Here's a look at how we help:
Consultation – The first step is to understand your requirements and office space. A cleaning expert will assess your property, ask a few questions, and take time to understand what you need.
Quote – Once we understand the scope of the job, we provide a detailed quote with all expenses mentioned in it. There are no hidden costs or unpleasant surprises in the quote or the final bill. We always explain the costs involved in detail so you can decide what is best for your company.
Flexible Schedule – Our team works in shifts throughout the day, which means we can take up jobs outside of traditional business hours. If you have a busy office and don't want to interrupt teams while they are focused on a project, book a service early in the morning or late in the evening. We can help you schedule service so that it doesn't cause any disruption.
We do our best to accommodate all of your requirements and deliver a truly personalised experience. Just discuss the project and its requirements with our customer care executives to get a good idea of what to expect.
Affordable Commercial Cleaning in Springvale
Businesses have a bottom line and want to save money wherever possible. We understand this and provide affordable, flexible services that can suit almost any budget. However, affordable service doesn't mean low-quality service. We never compromise and always follow industry standards when it comes to cleaning. Our team will still use the most effective solutions and techniques to get the best results.
If you're looking for reliable and consistent Springvale office cleaning services, we can help. You can also save money by adjusting the cleaning schedule. Small offices with low traffic volume can choose weekly cleaning instead of daily service.
Why Choose Us?
You want to hire trustworthy and efficient people for office cleaning in Springvale to get the best results. We have been around for more than a decade and have polished our skills over time. Our hand-picked team is well-trained and knows how to clean different kinds of surfaces without causing any damage to them. They can handle glass, natural stone, wood, tile, and polished concrete easily.
We're a licensed and insured cleaning company, which means our team always lives up to industry standards. While we take care to avoid any kind of damage, accidents can happen and we have comprehensive insurance to cover related costs. Every cleaner goes through a thorough background check to ensure they are trustworthy. This means you don't need to worry about issues like theft or unprofessional behaviour.
Contact us directly if you want to know more about office cleaning in Springvale. Regal Cleaning has a team of experienced and dedicated cleaners. They will use the safest and most effective techniques to maintain your office or commercial space.