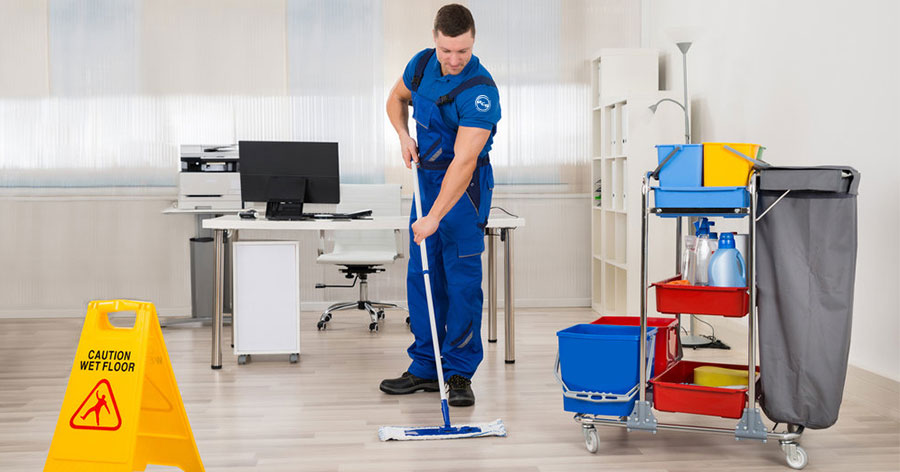 Reliable Office Cleaning in Hawthorn
Cleaning a busy commercial space is a time-consuming job. Some companies have in-house janitors or cleaning crews but they are expensive to maintain. A professional service from a dedicated agency is convenient, affordable, and flexible. At Regal Cleaning, we provide a wide range of professional Hawthorn office cleaning services. We will make sure your surroundings are always clean, comfortable, and hygienic. There's no need to maintain a dedicated cleaning crew, especially if you have a limited budget.
Professional Commercial Cleaning in Hawthorn
Hiring an expert cleaner has several benefits that make the additional expense worth it. A dirty, dusty, and cluttered office is very distracting. It can compromise your team's productivity and your company reputation. If you want to maintain a healthy environment indoors, call us today. As an experienced cleaning company, we offer:
Trained professionals who know how to clean different surfaces efficiently.
Quick and thorough service. Your office will be dust-free in no time.
Careful and respectful cleaning. No part of your property will be damaged.
Safe cleaning solutions and techniques. We only use proven and approved cleaning agents.
We are focused on customer satisfaction so you can be certain our cleaners will do a great job every time. A team member will do a comprehensive check to ensure we haven't missed anything.
Customised Office Cleaning in Hawthorn
Every client has different needs and priorities, which is why we offer custom services. Our team will assess your property and ask you a few questions during a consultation to understand your needs. We will then develop a detailed plan for Hawthorn office cleaning. Our team will develop the plan based on your unique requirements and will make sure it fits your budget.
They will recommend scheduling options after looking at factors like property size, layout, and foot-traffic. Offices with a large number of employees and heavy traffic will need thorough cleaning more often. You can discuss all of these concerns with our team and find the right fit for your business.
Clients can choose between daily and weekly cleaning based on their requirements. Our team works in shifts so it is possible to schedule a clean-up even after business hours. If you're worried about disruption, talk to our team about cleaning early in the morning or late in the evening. We will do our best to accommodate your requirements.
Affordable Commercial Cleaning in Hawthorn
Professional cleaning services don't have to be expensive. We are a customer-oriented company and always aim to ensure you have the best options. Our services are reasonably priced based on industry standards. You will get good quality services at an affordable rate. With us, you can also expect:
A detailed quote after a thorough assessment and consultation.
No hidden costs or unnecessary exemptions.
Transparent pricing policy.
A detailed explanation of different expenses.
Feel free to ask our team questions about the quote and final bills. We are always willing to answer any questions you may have so you can make an informed decision on hiring us for office cleaning in Hawthorn.
Why Choose Us?
Regal Cleaning has been around for more than a decade and has served the Hawthorn community faithfully. We have worked with several local businesses and keep many offices clean. We're a licensed and insured company so you can expect our services to meet current industry standards. Our team follows local regulations and company guidelines as well.
Customer trust is important to us, which is why every team member goes through a comprehensive background check process. All cleaners are professional, skilled, and committed to client welfare. They will treat your property with respect and avoid damaging it. If accidents happen, they are covered by our insurance policy.
We also value consistency in our work and will bring 100% effort to the table every time. This allows us to maintain good long-term relationships with our clients. No matter how big or small your property is, we will always clean it efficiently and ensure it provides a comfortable environment for your employees.
Contact us directly if you want to know more about office cleaning in Hawthorn. Regal Cleaning will provide customised services to ensure your office space is always presentable.