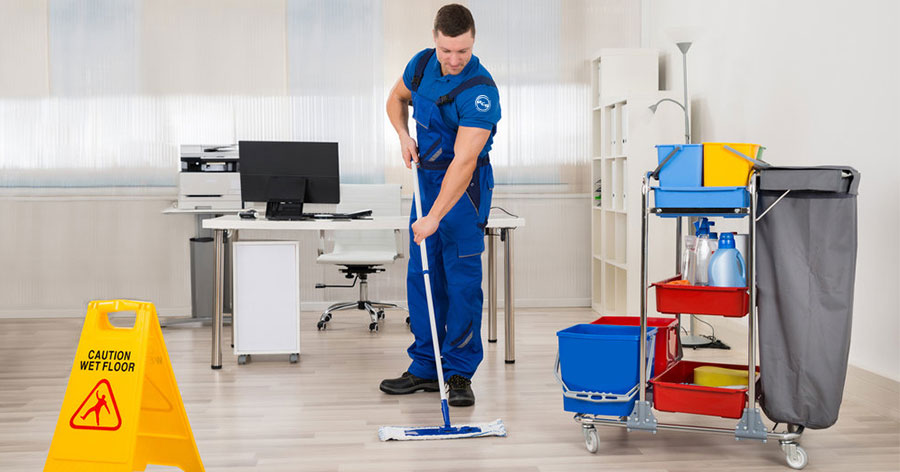 Office Cleaning in Derrimut
Keeping a busy office clean can be an uphill task. People come and go, employees eat snacks or drink coffee, and there are papers scattered around. All of this creates a mess that someone has to clean up and we can help with that. Regal Cleaning provides professional Derrimut office cleaning services and will make sure your space is always presentable. We have the skill, equipment, and manpower needed to handle all kinds of cleaning jobs. Whether you have a small office or a multi-storied complex, our team can help.
Flexible and Customised Office Cleaning in Derrimut
Different companies have different cleaning requirements based on their traffic, office layout, employee numbers, and activities. We provide tailored solutions that fit your budget and preferences. Here's a look at how we can help:
Personalised Service – Our cleaners will first consult with you to understand the scope of the job before recommending solutions. We will provide a detailed quote that includes everything from labour costs to taxes so you can plan your budget.
Easy Scheduling – Many clients hesitate to hire professional services because they don't want any disruptions during the day. We are open all day throughout the week so you can schedule a cleaning during downtime. For example, if your office is relatively empty and quiet at 7 AM, we can send a cleaning crew during that time.
Flexible – Most small offices don't need daily cleaning because they don't get messy quickly. That's why we offer a daily and weekly cleaning option so you can choose what works for you. A large and busy space may need daily cleaning to ensure it is always presentable.
As you can see, these services are designed with you in mind. We offer all of these benefits at an affordable cost with no compromise in quality. Our prices are reasonable and can easily fit into your budget.
Why Choose Us for Office Cleaning in Derrimut?
A clean and organised office will have a positive impression on your client and improve employee productivity. You need a trustworthy professional to handle this task and ensure the space is always presentable. Here's a look at why we are the best choice:
Experience – We have more than 10 years of experience in this field and have worked with different kinds of clients during this time. We have polished our skills, learned new techniques, and developed best practices based on this experience.
Consistency – Many cleaning companies do a good job for the first few visits and then falter as time goes on. We pride ourselves on our consistency and work hard to ensure you are never disappointed. Clients can expect high-quality Derrimut office cleaning services every time.
Licensed and Insured – Regal Cleaning is a licensed company that adheres to industry standards. We follow all local regulations to deliver safe, effective, and reliable services. Our services are also covered by comprehensive insurance and will protect your interests if there's an accident.
Trustworthy Cleaners – Clients place a lot of trust in us when they hire our cleaning services. Offices often contain expensive equipment, confidential documents, and important tools. We choose all cleaners carefully after running a thorough background check. They also receive training on best practices and ethics so they will treat your property with respect.
All of these factors make us a good choice for commercial cleaning in Derrimut. If you're looking for a company that prioritises your interests, give us a call.
Green Cleaning Solutions
Clients can also book a green cleaning service if they are committed to the cause. We will use certified eco-friendly cleaning agents that don't harm the environment. Our team will also follow industry guidelines on waste and wastewater disposal to reduce the impact on the environment. These solutions don't just benefit the environment but also help your employees. Eco-friendly cleaning agents don't have any strong odours or chemical that may cause allergic reactions.
Our green cleaning services are also affordable and effective. You won't need to pay a premium amount to protect the environment.
Contact us directly if you want to know more about office cleaning in Derrimut. Regal Cleaning provides customised cleaning services to offices, commercial establishments, retail spaces, medical centres, and more.