Office Cleaning Dandenong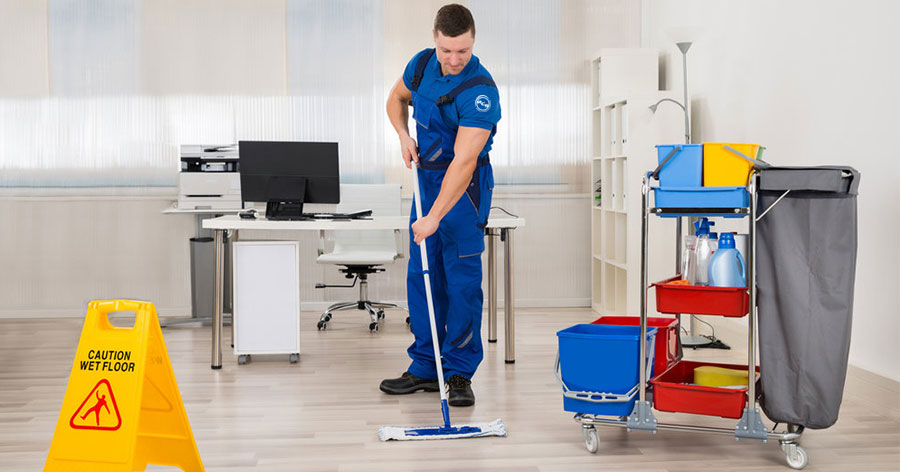 Expert Office Cleaning in Dandenong
Everyone wants a clean office but it is easier said than done, especially if you have a busy space. Hiring a professional cleaning service is a good way to keep all of the mess away and focus on work. Regal Cleaning is an experienced and trustworthy company that offers expert office cleaning in Dandenong South. We have worked with a wide range of businesses and can tailor our services according to your particular requirements. If you need reliable and consistent professional cleaning services, we are a good choice.
Customised Office Cleaning in Dandenong
What does customised cleaning mean? How do we make sure our services fit the client's priorities and preferences? As an experienced company, we know exactly what clients need and have designed our services accordingly. Here's a look at what you can expect from our commercial cleaning in Dandenong:
Assessment – A thorough assessment and consultation gives us a good idea of what kind of cleaning approach you need. A busy and cluttered office will require a different plan compared to a spacious and quiet one. We take time to truly understand the scope of the job before recommending solutions.
Quote – A quote gives clients an idea of how much they need to spend. They can plan their budget or look for ways to cut down cleaning costs based on our estimate. This quote has no hidden costs so you won't have any unpleasant surprises in the final bill. Our cleaners are always transparent and honest with clients. They are more concerned with your welfare than the profit.
Scheduling – Cleaning is disruptive and distracting. If our cleaners and your employees are working in the same space, they will get in each other's way. That's why we offer flexible scheduling options. We are open all day and throughout the week so you can book office cleaning in Dandenong South when your office isn't busy.
All of these options make it easier for clients to keep their environment clean. You can discuss your needs and priorities with our customer care executive to come up with a suitable plan. They'll help with everything from scheduling to complaints.
Why Choose Us for Commercial Cleaning in Dandenong?
There are dozens of companies that offer office cleaning in Dandenong, which can be confusing. We are a trusted company that has served clients in this suburb faithfully for more than 10 years. Regal Cleaning is licensed and certified, which means we always live up to established industry standards. Our comprehensive insurance policy protects clients' interests and ensures they don't have to spend money if there's any kind of damage.
Our commercial cleaning in Dandenong is always consistent as cleaners invest 100% of their effort in their job every day. Our experts will check all areas to make sure there are no missed spots before leaving your property. Clients get a flexible and cost-effective service consistently.
You can choose whether the office needs daily or weekly cleaning. Our experts are always willing to offer straightforward and reliable advice on the matter. We recommend daily cleaning if the space is too busy and experiences a lot of foot traffic. A small and less busy office may only need cleaning once a week, which can help you save hundreds of dollars over the long term.
Benefits of Hiring a Professional for Office Cleaning in Dandenong South
Hiring a professional is a great investment. It benefits your brand and employees at the same time because your office environment is always clean. Here's a look at some of the biggest advantages:
Experts use the best cleaning solutions and techniques to achieve reliable results every time.
They know how to clean different kinds of surfaces like glass, wood, natural stone, tile, and metal.
Our cleaners are very thorough, double-checking everything to ensure there are no missed spots.
They can offer tips on how to maintain an organised environment in your office as well.
We offer green cleaning solutions and will use eco-friendly cleaning agents on the job.
Contact us directly if you want to know more about office cleaning in Dandenong. Regal Cleaning provides professional and efficient cleaning services for offices, commercial spaces, retail outlets, medical centres, industrial buildings, and more.