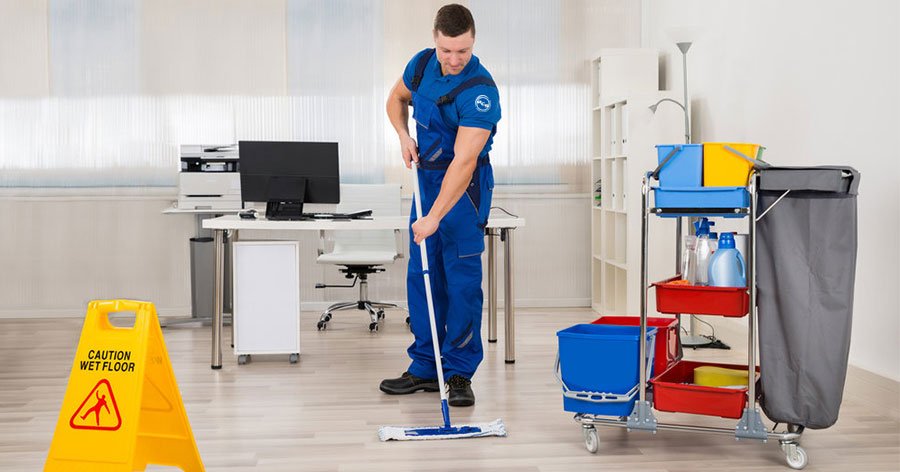 Expert Office Cleaning in Clayton
Even the most organised office can start looking messy after some time. Dust, grime, clutter, and waste can build up if they're not removed regularly. Hiring professional office cleaning in Clayton is the best way to maintain a hygienic and comfortable environment. Professional cleaners have the right training, experience, and skill to large commercial spaces efficiently. If you want reliable services, reach out to us at Regal Cleaning. We can maintain commercial properties of all sizes so we can help whether your office is big or small.  
Tailored Clayton Office Cleaning
Different companies need different types of cleaning services. For example, a busy office with around 50 employees will be messier than a small office with a single lawyer and her secretary. We understand this and tailor our services according to the client's requirements. Here's a look at what we do:
Sit down for a consultation with clients to understand their needs and priorities.
Help clients plan a cleaning schedule that fits their requirements and budget.
Recommend solutions that will work for you based on our assessment of your property.
Explain the scope of our services clearly and answer any questions you may have.
Our goal is to ensure clients have a good experience when they hire us. That's one of the reasons why we have been a popular choice for office cleaning in Clayton for several years now.
Flexible Commercial Cleaning in Clayton
Few things are as disruptive as cleaners barging in the middle of a busy day to remove all of the mess. This compromises your team's productivity and hampers our cleaners because they can't work efficiently. That's why we offer flexible scheduling and will accommodate your requirements. With us, you can:
Schedule cleaning at any time during the day, even after business hours.
Plan around your projects and busy days to ensure our cleaning crew doesn't cause any disruption.
Choose between daily and weekly cleaning schedules based on your requirements.
Reschedule if there's an emergency.
We will do our best to accommodate all of your Clayton office cleaning needs. All you need to do is call us and discuss the schedule in advance so we can adjust accordingly. Our cleaners work in shifts so they are available at all times during the day.
Affordable Services
Many businesses worry that professional cleaning service costs will exceed their budget or affect their bottom line. We always keep our services affordable and accommodate our client's requirements. Here's a look at what you can expect from our team:
A detailed quote after assessment and consultation.
No hidden costs or surprise expenses in the invoice.
Cleaning explanation for all expenses involved.
Competitive prices according to industry standards.
Our services may be affordable but there's no compromise in quality. You will still get a good clean without burning a hole in your pocket.
Why Choose Us?
Hiring professional cleaners can be an intimidating process. There are dozens of options in any given city but you want to get the best one. Here are some reasons why you should consider hiring us:
Experience – We have more than 10 years of experience in this industry. Our team has worked with all kinds of businesses and know how to clean offices of all sizes efficiently.
Trustworthy – All employees are hired after a comprehensive screening process. We do a complete background check to ensure there are no issues or bad habits to worry about.
Licensed – We're a licensed and certified company so you can trust us to deliver high-quality services. Our team will always live up to industry standards.
Professional – All team members are professional and committed to client welfare. They will follow your rules and treat your property with respect.
Consistent – Our cleaners always deliver a consistent service. You won't have to worry about the quality of service going down after a few sessions. That's one of the reasons why many local businesses hire us for office cleaning in Clayton.
Insured – We have comprehensive insurance based on industry standards. If something goes wrong on the job, you are protected.
Contact us directly if you want to know more about office cleaning in Clayton. Regal Cleaning has a dedicated team of customer care executives ready to answer all of your questions.