Office Cleaning Camberwell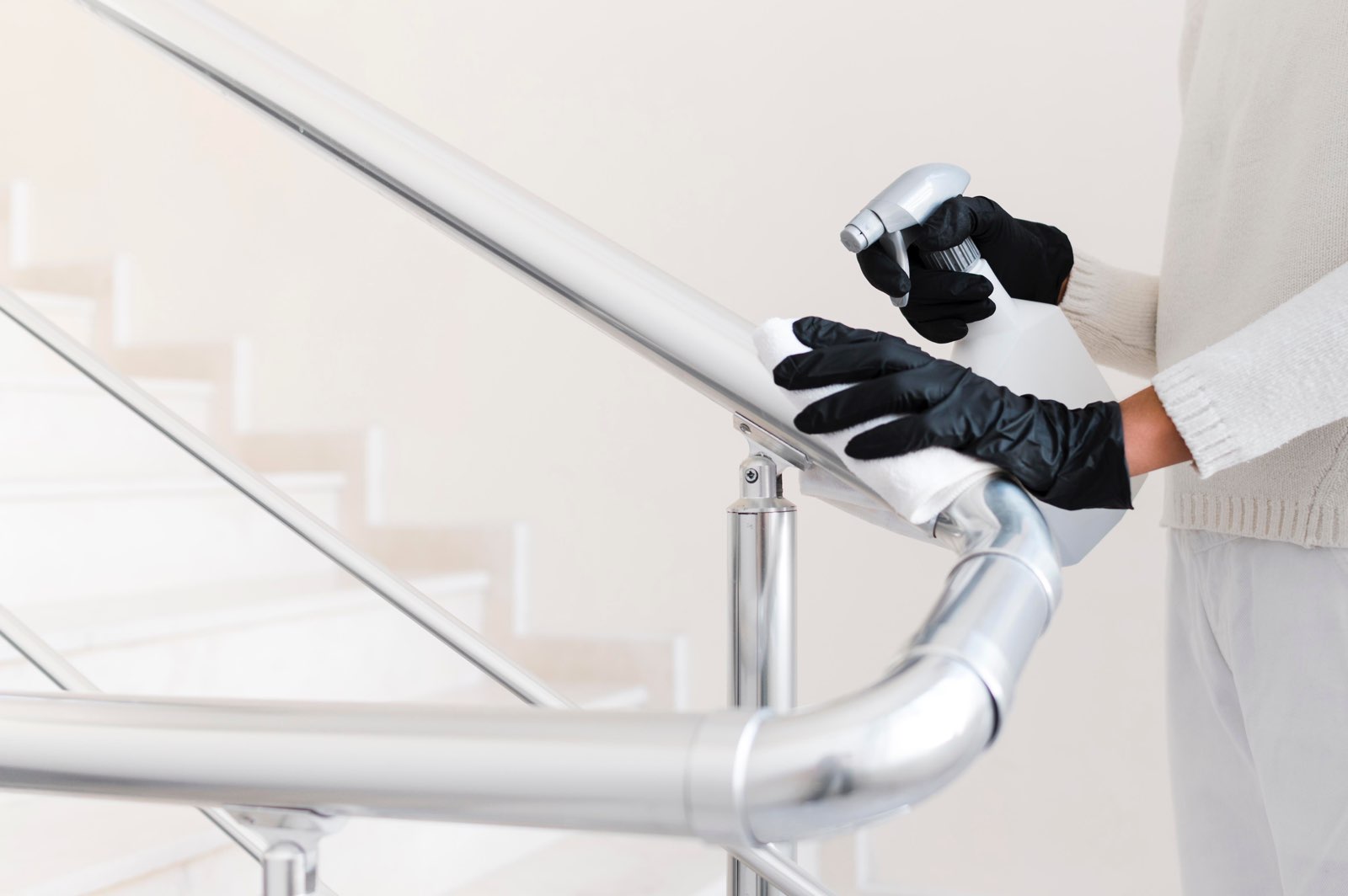 Office Cleaning in Camberwell That You Can Trust
Your office is a reflection of your company. If it is unclean, messy, and disorganised, clients will assume that your company is disorganised as well. That's why it is important to ensure the space is always presentable. A clean environment also has an impact on employees and can help improve their productivity. Working in a messy office affects their energy levels, focus, and causes unnecessary stress. At Regal Cleaning, we offer expert office cleaning in Camberwell. If you want trustworthy cleaners to help maintain your office, call us today.
Flexible Timings and Scheduling
Everyone wants a clean office or commercial space but it can be difficult to set aside some time for this task. We make it easier by offering a flexible schedule for commercial cleaning in Camberwell. Our team works in shifts and is available throughout the day. You can schedule a clean early in the morning or late in the night when it is least likely to cause disruption.
We also offer the option of daily and weekly cleaning so you can book the service according to your requirements. Some offices have more workers and higher foot-traffic, which means they need cleaning more often. Our experts will sit down for a consultation with you to understand your requirements before offering their recommendations.
Our cleaners are always honest and direct with their recommendations. They will only offer advice that benefits you and suits your needs. As a customer-oriented company, we value our relationship with you and always treat your property with respect.
Affordable Camberwell Office Cleaning
Cleaning service is a worthwhile investment but it doesn't have to be expensive. Our services are reasonably priced and we offer custom solutions based on your needs. Clients can save a lot of money by picking the right schedule and frequency of cleaning. We will also offer recommendations on where to cut corners and how to get things done within a fixed budget. Here's a look at what you can expect from us:
Accurate Quote – We provide an accurate quote after a thorough assessment and consultation. This quote includes all expenses like labour cost, material cost, taxes, etc.
No Hidden Costs – Our team is committed to building a relationship of trust with you. That's why we make sure there are no hidden costs or unreasonable exemptions in a quote.
Transparency – Our cleaners are always open and transparent in their interactions with you. They will explain every item listed in the quote and answer all questions regarding the project.
While our services are affordable, they are still reliable. We don't compromise when it comes to quality so you will get the best clean-up possible. Our team will make sure your office is presentable and provides a good environment for your employees.
Why Choose Us for Office Cleaning in Camberwell?
Regal Cleaning has more than 10 years of experience in this field. We have worked with a wide range of clients and businesses over the years. Our team has cleaned small offices, large offices, expansive commercial spaces, and more. All cleaning plans are tailored according to the client's requirements.
Every employee on our team goes through a comprehensive background screening process. We make sure there are no red flags in their background and our cleaners are trustworthy. You don't need to worry about property damage or theft when you let our team enter the office. We will always provide trustworthy Camberwell office cleaning.
We're a licensed and insured company. The team will always follow industry standards for cleaning and materials used. Clients can choose a green cleaning service if they are concerned about the environment. Our cleaners will use certified eco-friendly agents and approved waste disposal practices to reduce the burden on the environment. We also have comprehensive insurance coverage to protect the client's interest. Our cleaners are well-trained and careful so accidents are rare. However, if do happen on-site during a cleaning session, our insurance will cover related costs.
Contact us directly if you want to know more about office cleaning in Camberwell. Regal Cleaning has a team of experienced and reliable professionals who will make sure your office space is always clean.