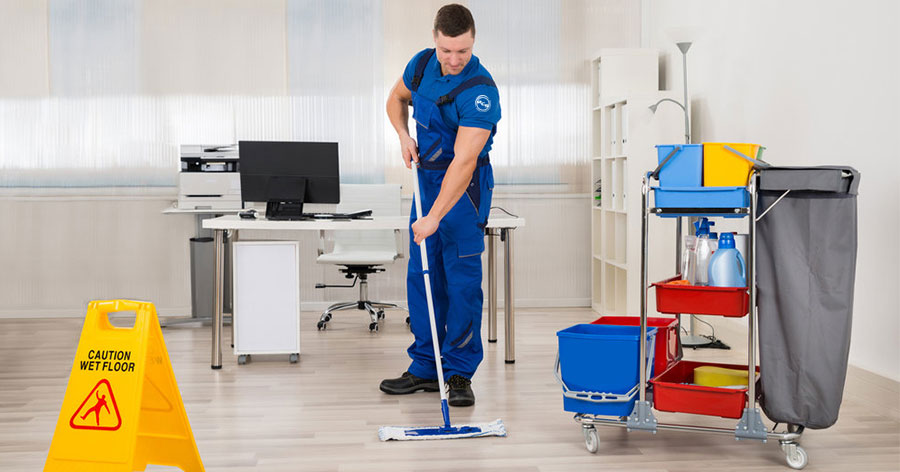 Efficient Office Cleaning in Burwood
The design and appearance of your office or commercial space has a big impact on your clients. If the space is cluttered, messy, or dirty, it can harm your brand's reputation. At Regal Cleaning, we can help you avoid by providing expert Burwood office cleaning services. We have a team of trained, efficient, and reliable professionals who have worked with a wide range of clients. Whether you're a lawyer or a large corporation, we can keep your offices clean.
Customised Commercial Cleaning in Burwood
Different clients have different needs and priorities. There is no one-size-fits-all solution to keep a property dust and grime-free. That's why we offer tailored services that suit your requirements perfectly. Here's a look at what we do:
Consultation and Assessment – Our first step is a consultation and assessment. A customer care executive will ask you a few questions about your property and its cleaning requirements. Once they understand the scope of the project, they will provide a detailed quote.
Scheduling Office Cleaning in Burwood – It can be difficult to set time aside for cleaning, especially if you're a busy office with a lot of foot traffic. We offer flexible schedules so you can book a service before or after business hours. This ensures your work flows smoothly and without any disruption. Clients have the option to choose between daily or weekly cleaning based on their office traffic and employee numbers.
Green Cleaning – Many clients are committed to environmental protection and are always looking for eco-friendly solutions. Our green cleaning service is a great way to reduce the impact of large-scale cleaning on the environment. We use approved and certified agents along with safe waste disposal policies to reduce the impact.
All you need to do is call us or use our contact form to get in touch. A dedicated executive will handle everything else and help you plan a schedule that suits your business requirements.
Why Choose Us for Office Cleaning in Burwood?
Finding a trustworthy cleaning company isn't easy, especially if you are on a budget and need affordable services. We're a customer-oriented establishment dedicated to providing high-quality services. Here's a look at some reasons why you should hire us:
Licensed – Our company is fully licensed and we maintain all permits diligently so you can trust the quality of our services. Cleaners follow industry standards and local government regulations to ensure no part of your property is harmed during the cleaning process.
Insured – While the experts try their best to avoid damage, accidents can happen. That's why we have comprehensive insurance coverage. If anything is damaged during the cleaning process, the insurance will cover the costs. You won't have to pay out of the pocket.
Reliable Cleaners – We know that you place a lot of trust in us when you give cleaners access to the office. Our employees are reliable, trustworthy, and committed to client welfare. Every member of the team goes through a comprehensive background check before they are hired. We look for bad habits, red flags, and other such concerns that may make them unreliable before hiring them.
These are some of the many reasons why we're considered one of the most reliable Burwood office cleaning companies in the area.
Affordable Services
Regal Cleaning has a transparent pricing policy. We explain all expenses involved clearly and have no hidden costs or unreasonable exemptions. Our prices are competitive so you can easily find a plan that fits your budget. These cleaning services may be affordable, but they are still thorough. We don't compromise on the quality of commercial cleaning in Burwood. You will still have a clean, sanitised, and presentable at the end of the job.
Our team has the manpower, equipment, and skill to deal with all kinds of commercial spaces. We double-check after every session to ensure there are no missed spots or issues. If you find something wrong with the quality of service, don't hesitate to let us know. Our team will rectify the error promptly.
Contact us directly if you want to know more about office cleaning in Burwood. Regal Cleaning has a team of experienced professionals that can handle all kinds of cleaning efficiently. Whether you have a small office or a large commercial space, we can help.